If you have a Clydesdale Draft or Team gravel road bike, you can upgrade your fork to the new Zinn Duro Carbon Fork to increase tire clearance for your bike. The Draft and Team frames will clear most 43mm gravel tires on the rear wheel, but the Enve fork used on most of the bikes will only clear a 38mm tire.
Zinn Duro Carbon Fork – 47mm tire clearance
You can replace your fork with the new Duro carbon fork and you will be able to have 43mm tires front and rear or you could even do a 43mm rear tire and 47mm front tire. Many gravel bikers like to use this size for more rugged gravel roads and trails, so this easy upgrade will bring your Draft or Team to a new level of gravel riding.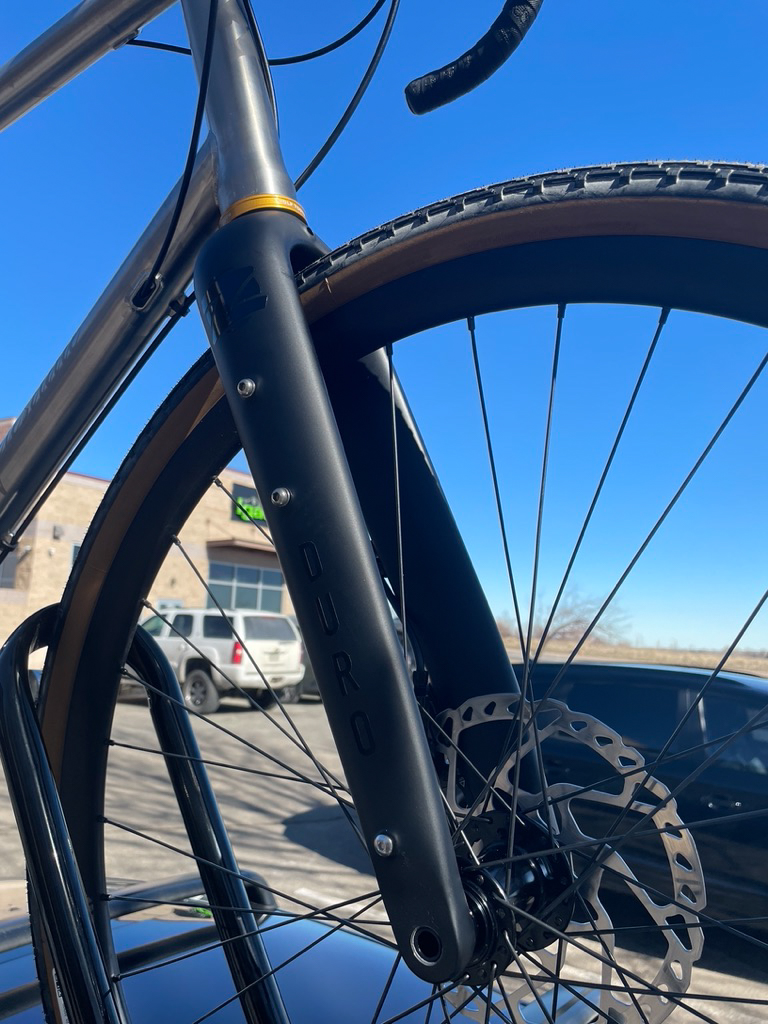 32mm Road tires still work great with the Duro.
Don't worry about this upgrade not working well with your 32mm road tires. The Duro fork is designed to work with anywhere from 23mm road tires to 47mm gravel tires. That is a huge range making it one of the most versatile forks out there. It also has rack and fender mounts for touring and bike packing.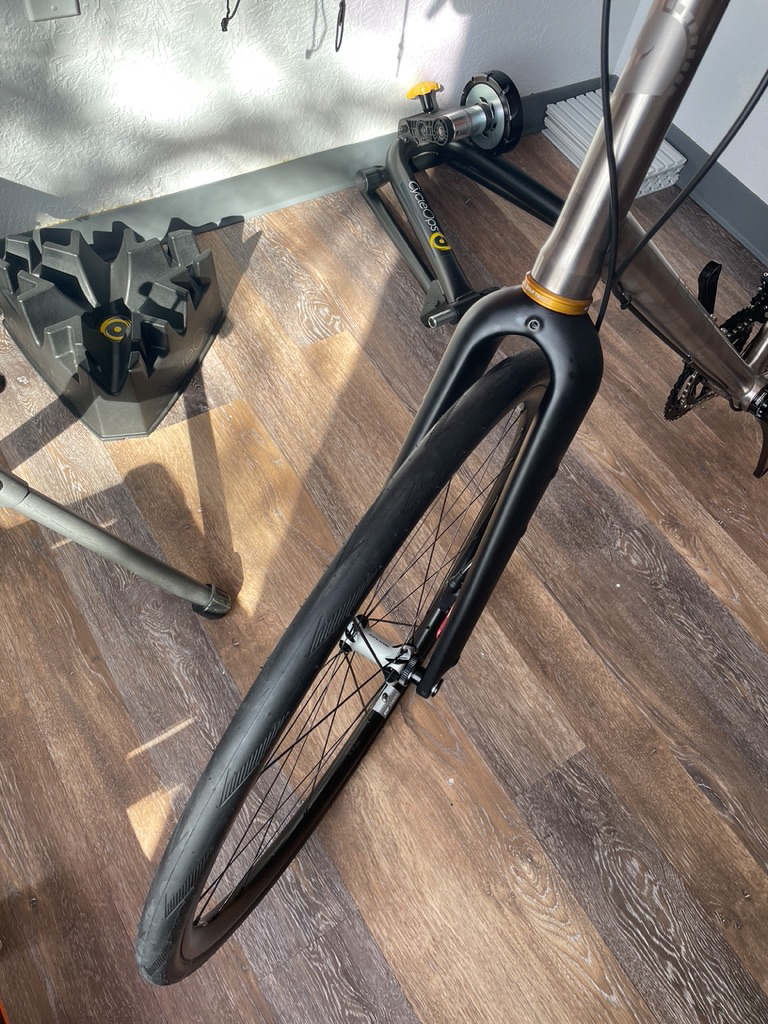 What you need
If your bike has the Enve All Road fork, you'll need to replace the lower headset cup along with the fork since the Duro has a 1.5″ tapered steering tube instead of 1.25″. If your bike has a Whisky No9 Road Plus fork, you won't need a new lower headset cup. Every bike will require new hub end caps for converting the front hub to a 15mm through axle. When you order, please let us know what wheelset you have so we can get you the right parts.