Clydesdale Steer mountain bike converted to a hybrid
We have many customers looking for a sturdy hybrid bike for recreational riding around town, bike paths, and trails but are not looking for a drop bar bike such as the Draft or Team. We sell many Clydesdale Rein bikes with 700x45mm tires and riser handlebars and comfy saddles which makes a great hybrid bike that is light and sporty. Many riders who are really tall and big, like the idea of a larger tire. Recently a customer who is 6'8″ and 350lbs contacted us looking to get a bike to help him get some exercise to improve his health and fitness. He wanted some beefier tires than what comes on the Rein but wasn't planning on actual mountain biking.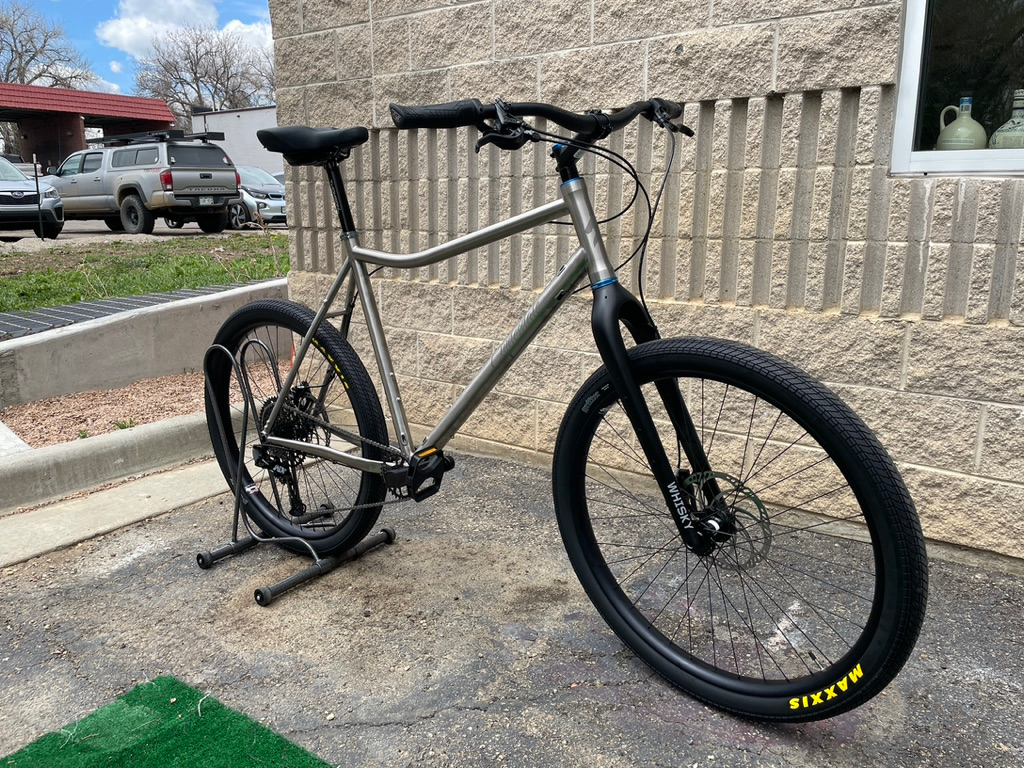 We decided to build him a Clydesdale Steer with 29×2.4″ gravel tires that are fast rolling on pavement but still with enough traction for crushed limestone bike paths and fire roads. We used a Whisky Carbon Fiber Mountain Bike fork to keep the bike light and responsive. He wanted to sit upright so we installed a 17 degree stem with a 45mm SQlab 3oX riser bar with 16 degrees of sweep for a nice ergonomic hand position. We also installed SQlab 710 Comfort grips in a size large to help prevent hand numbness. The last thing he specified was a big comfortable seat so we installed the SQlab 621 saddle, which is super comfortable,  but still provides some good performance unlike many other cushy comfort saddles.