Bicycles are a great way to get around, and more and more people are hitting roads and trails every year. But not everyone's the same size, and choosing the right bike for your body type is critical to your performance and wallet. In this article, we'll show you how to find bicycles for bigger guys and gals that are perfect, regardless of your size or shape. Whether you're taller, heavier, or both, keep reading for some helpful tips on how to find a bike that fits you! 
What To Look For When Buying a Bicycle
Consider a few things while doing your research. First, figure out what type of riding you plan to do and what terrains you'll be riding on. If your goal is to use it for commuting or running errands, a cruiser or hybrid bike might be a good choice. If you're interested in more intensive biking, like mountain biking or racing, you'll need a bike for a tall person that can handle those activities.
Second, you'll need to think about your body type. Bicycles for bigger guys come in all shapes and sizes, and there's one out there that will fit you perfectly. If you're a tall rider, you'll want to look for a comfortable bike that allows you to perform at your best without pain. Heavier riders will need to look for bikes with sturdier frames and suspension systems that can handle their weight. 
Choose the Right Bike for Your Body Type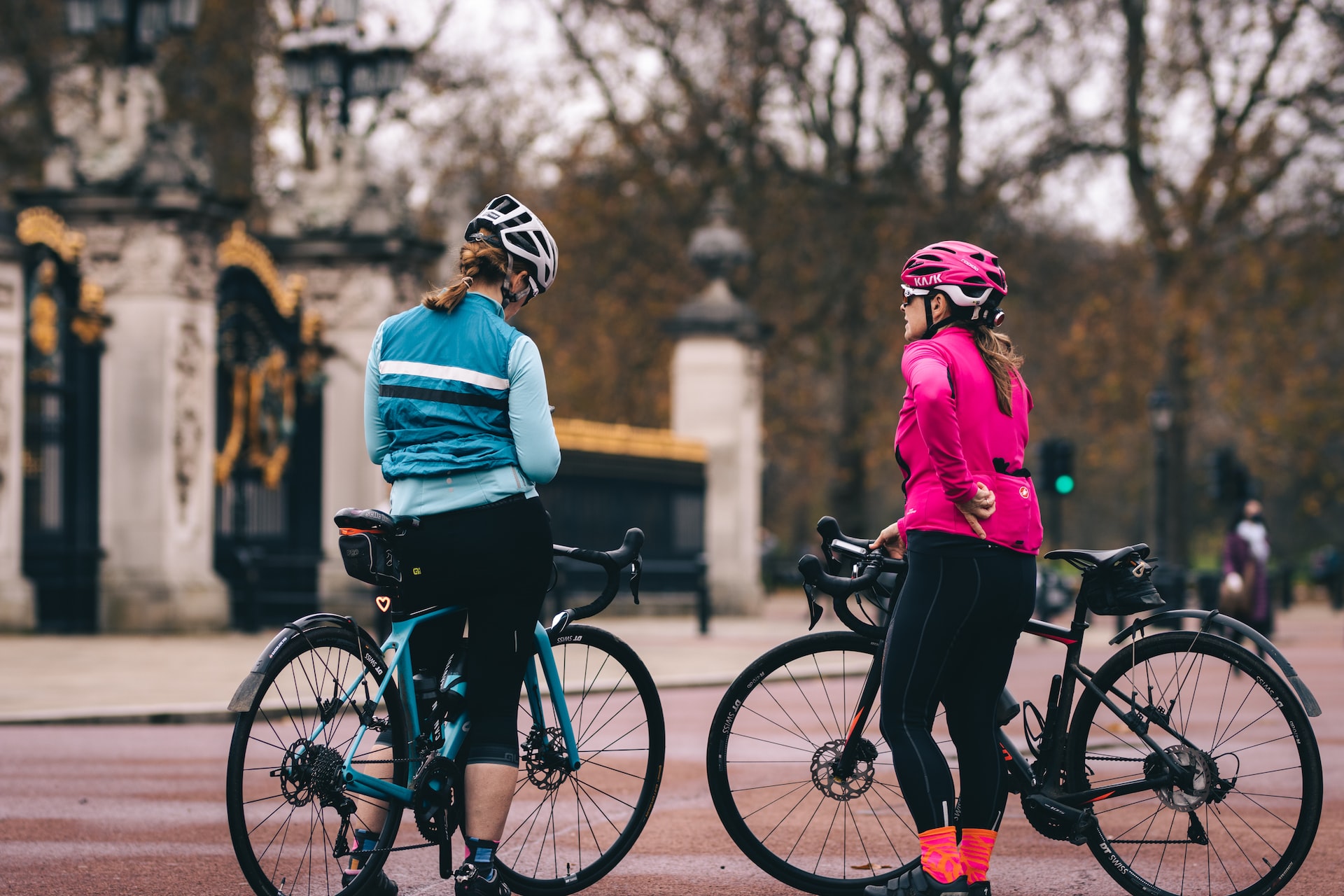 When determining how to find a bike that fits you, size matters, but it's not just about finding a bike that's big enough to fit your frame – you also need to consider the bike specifications that suit your body type the best. For example, if you're a tall rider, you'll want to look for a bike with a longer wheelbase. Doing so will ensure you have plenty of room to pedal, and you won't feel cramped while riding. 
Here are a few tips for finding the right bicycle:
As mentioned above, if you need a bike for a tall person, factor the type of cycling into your decision-making throughout the buying process. 
Compare Frame Types & Strength Ratios
When choosing a bike frame, taller and heavier riders need to compare the different bike frame materials for the best results. For larger riders, there are three main frame types to choose from: aluminum, steel, and titanium. 
Bikes made with steel or titanium are the most popular bicycles for bigger guys and gals. Not only are they lightweight and affordable, but the frames are strong and will not fatigue as quickly as aluminum frames.

Steel bike frames are durable and comfortable. Compared to more expensive frames such as titanium, steel is more affordable. But they are heavier than aluminum frames and can rust if not properly treated. 
Titanium frames are known for their long-term durability and comfortable ride quality. This top-of-the-line option is lighter than steel and can last a lifetime. They come at a higher price than a steel or aluminum frame but earn their value with comfort and durability. 
In addition to frame type, compare the frame strength-to-weight ratios before making a decision. A frame with a higher strength-to-weight ratio will be able to handle more weight and can be a crucial factor in determining the right bike for a tall person or heavy rider. 
Research Rims, Tires, & Brakes
Taller and heavier riders need sturdier rims, tires, and brakes than the average cyclist. Bike rims with high spoke counts will prevent the wheels from breaking and reduce the wear and tear on the drivetrain and brakes. Additionally, having sturdy wheels will ensure a smooth and comfortable ride.
When choosing tires for bicycles for bigger guys, it is critical to consider the terrain you will be riding on. For instance, if you're riding on gravel roads and trails, you will want to choose a tire with good traction and the appropriate size for your bike. Oversized tires can be dangerous, as they can make the bike harder to pedal and become unstable.
For brakes, there are several types on the market today, and each has its benefits. Disc brakes, for example, are very effective at stopping the bike quickly, even in wet weather conditions. However, they can be a bit more expensive than other brakes. Rim brakes, on the other hand, cost less than disc brakes but can be less effective. Ultimately, if this is your first time learning how to find a bike that fits you, be sure you choose a brake system best suited for your needs and riding style.  
Get Measured for the Perfect Fit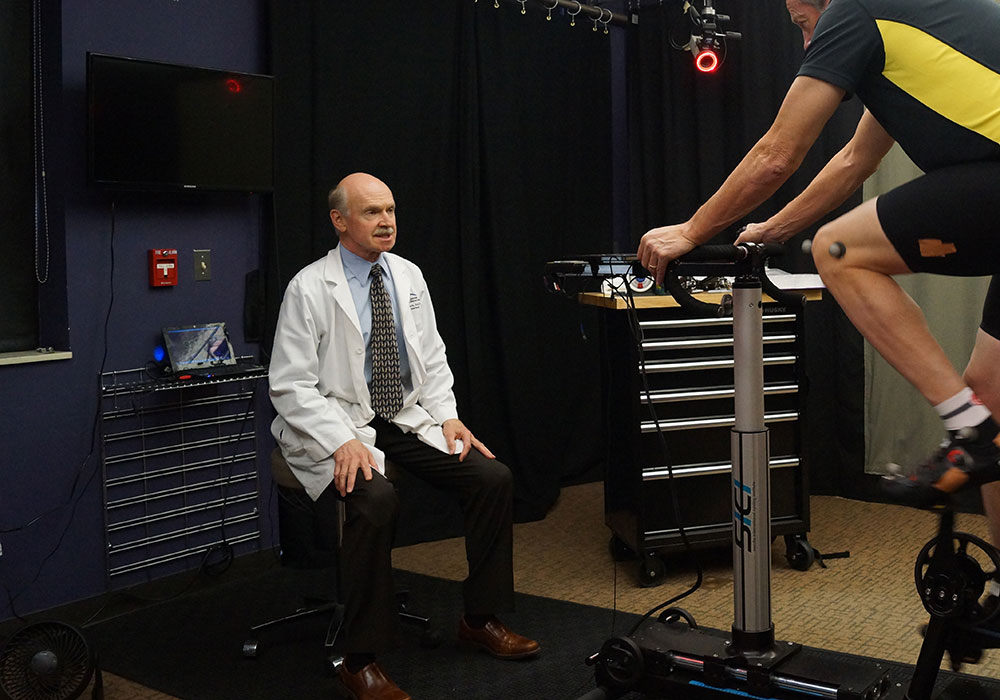 Once you have determined your ideal frame, you'll need to measure your body for a custom fit. For accurate results, measure your height, inseam, torso, and arm length. With this information, you can determine the frame size or seat tube length, saddle height, and the total reach you need. Most of the time, a bike for a tall person will have adjustable seat heights to accommodate different riders, but it's important to know what range of seat heights will work for you. 
The same goes for reach; knowing your arm length will help you choose a bicycle for bigger guys with the correct specifications. If you're not sure you have the precise measurements to order a bike that fits you, or if you want the perfect fit, you may want to consider a custom bike fitting. 
It's a service offered by many bike retailers, and it involves having a trained professional measure you and adjust the bike to fit your specific measurements. A custom fitting can make a big difference in how comfortable and efficient your bike is. And it's worth noting if you are unsure how to find a bike that fits you, a custom design is the best option. 
As you can see, bicycles for bigger guys come in many types and sizes, and it can be hard to determine which one is right for you. In this blog post, we've outlined some key factors to consider when choosing the right bike frame type, researching rims, tires, and brakes, and getting measured for the perfect fit. We hope this information will help make the process of finding your dream bike a little bit easier. Remember, if you are unsure how to find a bike that fits you or need help with sizing, always consult a professional!